Friday, June 18, 2021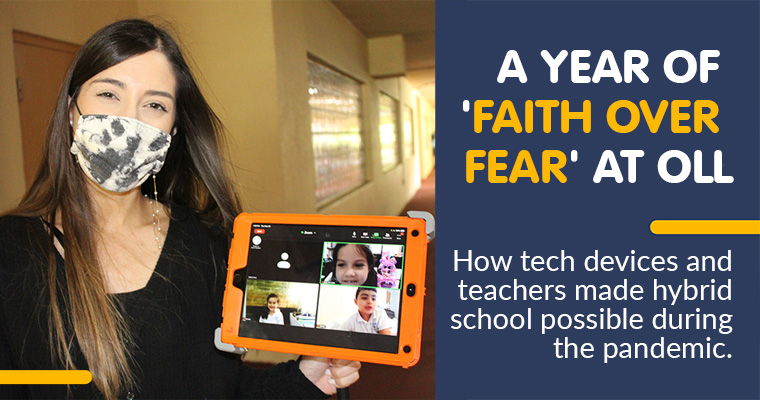 A school bell rings in the early afternoon at Our Lady of the Lakes in Miami Lakes. Doors open, and students pour into the hallways with the excitement that comes when less than an hour remains before dismissal. Some children laugh as their class lines move across campus. Compared to last May, when schools were quiet, empty and closed due to COVID-19, this sounds, looks, and feels like a blessedly normal school atmosphere — even with everyone wearing masks.
Click here to find out how Our Lady of the Lakes School accomplished hybrid — in-person and virtual — learning in the 2020-2021 academic year!